Introducing the Ford Family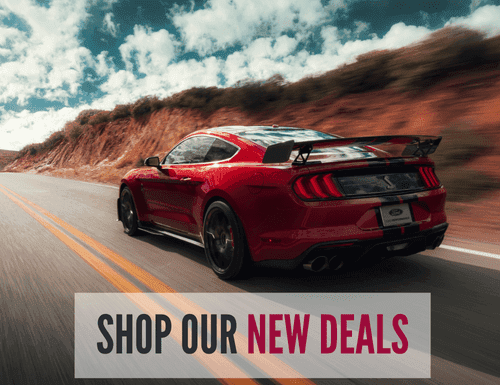 Five Star Specials
Five Star has the vehicle at the price that you are looking for. We will make it easy for you to find.
Value Your Trade
Trade-in and trade-up with one of your old trucks or vehicles and for a brand new vehicle.
We're Here For You
Five Star Ford Stone Mountain always puts customers first!
Don't take our word for it: Read our reviews and see what everyone is saying.
I recently purchased a 2022 Bronco Sport from Mike Sanders and my buying experience was flawless(professional,fast and courteous) Professional staff answered all the questions my wife and I had about our new vehicle
Mr. Michael was great! He gave us all the information we needed and was very nice. Definitely recommend him to anyone who's looking to purchase a new vehicle.
Awesome mark was great getting my deal done even that I was in Savannah Georgia. I would definitely come back to buy another car or truck in the future 😎
Excellent Services, Excellent customer services I have been with Ford for more than 20 years and always have been the same. Excellent customer services and cars services
Very easy to deal with. They sold me a Mach E at MSRP when most dealers were marking up several thousand dollars. Justin Pounder was my sales person and was very easy to deal with. Texted me total amount of car before I came in. Very happy with the process.
Michael did a fine job of handling my purchase of a leased Ford Escape hybrid.His patience with me and helpfulness in making a decision in this time of lack of availability of hew hybrid escape models was excellent.I would be delighted to work with again. Superb.
I had contacted the dealership about trading my car. Z returned my call promptly and listened to my needs and answered my questions. I told Z that I wanted to trade the Taurus for another sedan. To my surprise, he informed me that Ford was no longer making those models. Z told me about the Ford Escape. I told him that I was unable to come to the dealership that morning so he said he would bring the car to me. Z arrived and was very nice and friendly. He explained the features and operations of the vehicle. He gave me a lot of helpful information. I was very impressed and told him to start the process. We stayed in communication throughout the day. He said he would have the Escape ready for me that day. That evening, I called Z and told him I was coming and he waited for me. He greeted me with a smile and the process was quick. He was very professional. The entire Ford team members were great too. I am very pleased with my 2022 Ford Escape!!! I definitely recommend working with Z Harris to anyone ready to purchase a vehicle. THANKS Z!!! You're Awesome!!!
Was well taken care of. Ajayi promptly came out to help us and was willing to make a deal and work with us. He was knowledgeable and answered all of our questions. Was a great experience and will definitely be back next time I am shopping for a new vehicle.
Wry easy purchase process and knowledgeable sales staff. Very helpful to ensure we had all the features that are important to us even after the purchase was complete!
The absolute best experience ever. Michael Allen was the best sales representative. They got me the car that i wanted with no hassle. I would go back to them again.
I had great experience at Five Star Ford dealership, Stone Mountain, GA. I was interested in a Ford Escape that I had test drove. I wanted to trade in the car I had just bought for the escape, because I was unhappy with the original car. Ajayl Rufai, the salesman, his Manager and Aaron Turocy, the loan officer all worked very hard so that I could afford to buy the Escape. They were great.
We put a good deal together over the phone. The vehicle was everything it was advertised as and more. Sales staff was great, they had paperwork ready to sign. In and out in a little over an hour. No pressure and low stress, Great experience!!
Great customer service from start to finish by Mike Seay and Justin Ponder and Drew Robinson and a shout out to the general manager who took the time to congratulate me and to make sure that I was satisfied. Thank you also to Aaron for making the finance pain free. I highly recommend this dealership and their friendly staff.
Keyon Pitts at stone mountain Ford set the bar across the board for a perfect customer experience. From the moment I stepped onto the lot keyon was responsive, extremely knowledgeable, not only about the vehicle itself, but in walking me through the entire process. It could not have been more seamless and made the process very pleasant. His attention to detail and my satisfaction was unparalleled- going above and beyond in every aspect! I definitely would recommend him and will definitely purchase any future vehicles from him and stone mountain Ford.
I've been in the market for a Mustang for a while and came across a beauty at Five Star Ford Stone Mountain. I knew I liked the car, but after talking with Michael Allen (sales) and Aaron Turocy (finance) at the dealership I knew I had to have it! The team at Five Star Ford made sure all my questions were answered knowledgably, and for the first time I had a truly positive car-buying experience. I would certainly recommend this dealership to anyone looking to buy a vehicle.
I had a great experience at this dealership. We bought a Jeep Gladiator from this dealership. This was the smoothest experience, very simple and such an easy process. Michael Seay was awesome! He's very professional, efficient, straightforward and quick to get the deal done. I recommend anyone who's looking for a vehicle to go see him.
A+ service had a great buying experience salesman was very professional and friendly he stayed on the job until the sale was completed even on his day off,he drove the vehicle to sc.
My experience with Five Star Ford was great! I ordered my vehicle in February, and it was delivered in October as expected! I would purchase there again.
If you are looking to buy a vehicle, Five Star Ford is the please to look. I just purchased a 2022 F150 and was blown away with how patient and professional this team was. Thanks to Mike (manager), Mark (salesman) and Justin (Finance Manager) all worked together to ensure that I was 100% satisfied with my purchase and had a truly great buying experience. Five Star Ford gets 5 stars!
I purchased a 2022 ford explorer xlt from five star ford, it was a pleasant experience. My sales rep Keon was awesome, very good kid. He was professional, knowledgeable and courteous. He worked together with the finance manager who also was awesome to get me in that explorer. Overall I had great experience. I will recommend my family and friends to five star ford.
Great folks, very professional and knowledgeable. I got a competitive credit for my trade in and the buying process was fast and not pushy at all.
Great experience. We called on a Friday afternoon and the first person who answered was able to locate the car we saw online and referred us to Mark Ridolfi to help finalize the sale. We went to the dealership Friday night and took care of everything. Mark was easy to work with and made this a simple process. The truck wasn't quite ready Friday so Mark personally drove it to us when it was ready and answered all of my questions. I would definitely recommend working with Mark and Drew at Five Star Ford.
Great service and if you need a vehicle, definitely stop on by. Friendly, fast and knowledgeable. Offers great help with anything you need and the building is kept up with.
Upfront nunbers,no pressure,very easy,Z our sales guy was great,Justin in finance was very thorough in explaining the process. I would highly recommend them to anyone.
Mike B. made this one of the easiest buying processes. He asked for all the info he needed to have everything ready by the time I made it from Chattanooga. Paperwork was ready and vehicle was cleaned and ready to go. Highly recommend!
Welcome to Five Star Ford Stone Mountain

Five Star Ford Stone Mountain is one of the newest Ford dealerships in the Atlanta area and a new addition to the Five Star Automotive family. We serve the greater Atlanta area, including the cities of Decatur and Stone Mountain. Our robust Ford inventory includes American favorites such as the Ford Mustang, F-150, Fusion, Edge, and Escape. We welcome you to use our website's many features to search for the perfect Ford vehicle, calculate a car payment, or learn more about the monthly specials that we are running.